I absolutely love the bug belly bar. A friend of mine tied one as a bracelet but he couldn't figure out how to put a buckle on it. I was inspired to try it myself and this is the first one: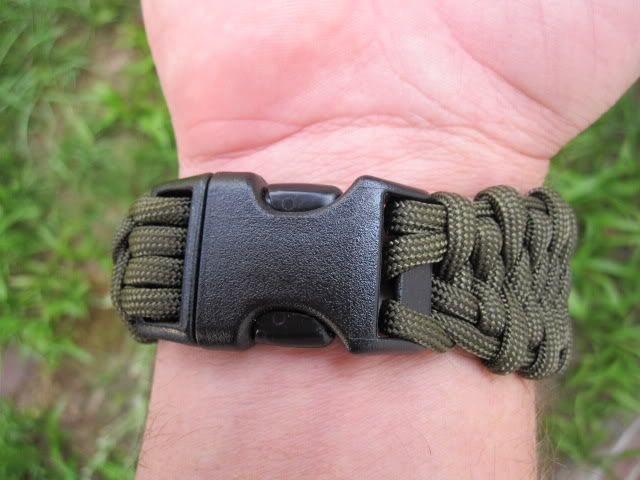 The buckle area was pretty sloppy and I worked on it some more to neaten it up and I have a workable solution that makes it very neat in appearance. I don't have a picture of that but I can get one if somebody is interested. I also took the liberty of making a two tone bug belly that is very striking in appearance:
And a few others I made:
Comments welcome!